Iron Fence Inc. is based in Cumming, Georgia, serving Atlanta metro area. We specialize in different metal works such as fencing, gates, ornamental iron, stair and balcony railing, etc.
Iron Fence, Inc. has been in business since 2000. We manufacture fences, gates, railing out of galvanized and stainless steel.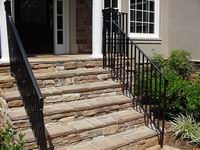 We can build fences, gates, pool guards, railing using our beautiful designs or we can make them precisely following your drawings or desire.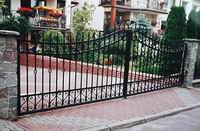 Our products with antiques replicas-decorative spears, posts, grates, knobs and spindles will enhance your home's beauty.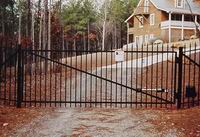 We can install automatic gates, single or double-leaf gates, gates with operator, gates with locks (electronic and manual).