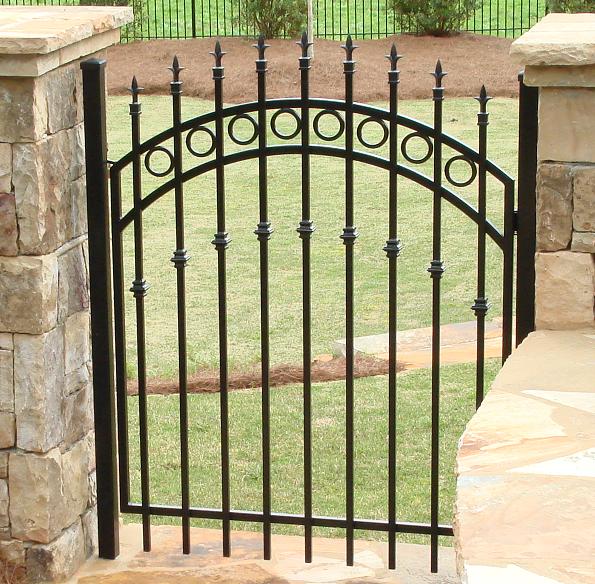 Single Leaf Gate
Iron Fence builds single leaf gates designed for backyard fences and pool guards. Design of your gates match the design of your installed fence.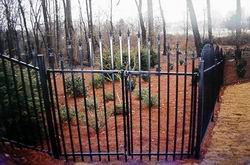 Double Leaf Gate
We also build double leaf gates in many sizes. We offer double gates anywhere more thru-space is needed.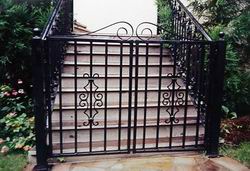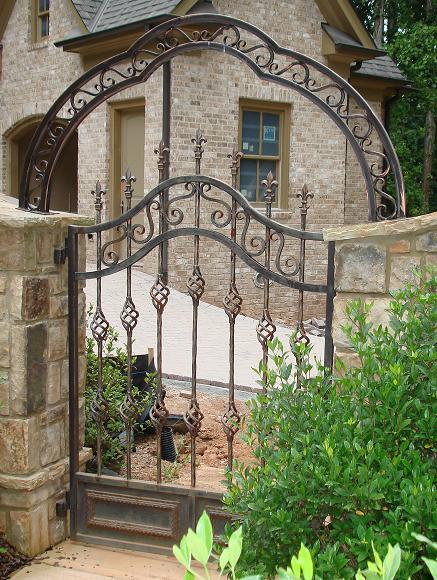 Ornament Gate
We can give your gate more splendour using some
ornaments
.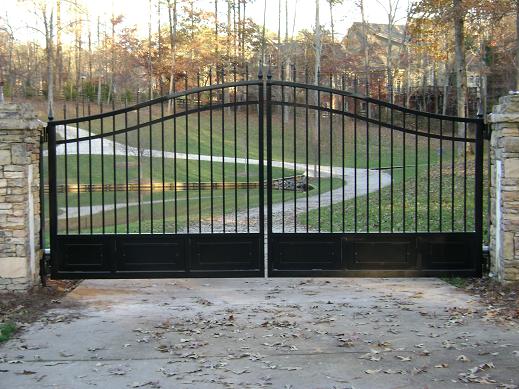 Driveway Gate
Driveway gates are our specialty. We can build up to 20 feet wide double leaf gates beautifully decorated, and we offer and install electric gate openers with optional entry systems.